President of the International Competition Jury
Alejandro González Iñárritu
Director
profile
Native citizen of what he calls "the biggest and most intense anthropological experiment of the world (Mexico)", Iñárritu, intrigued by the "first primitive society of the future", a concept he learned from Baudrillard, emigrates from his homeland, after filming Amores perros, to the United States. Later, he immerses himself in Morocco, Japan and now Spain, where he has been rolling as a person and rolling film about one same subject: am I father or son? He admits still not being able to decipher when and how fiction takes over reality, but he is working on that.
Works
His directorial feature films include:Amores perros(2000) 21 grams(2003)Babel(2006) and Biutiful(2009).
His films have received 10 Oscar nominations. In 2006 he was award Best Director at the 59th Cannes Film Festival.
International Competition Jury
Mieko Harada
Actress
profile
Born in Tokyo, she made her film debut as a leading actress for Love is in the Green Valley in 1974.
In 1976, she starred in Yasuzo Matsumura's Lullaby of the Earth and Kazuhiko Hasegawa'sThe Youth Killer. At the tender age of 18, she won 9 awards, including Kinema Jumpo Best Actress Award, Blue Ribbon Best New Actress Award, Hochi Film Award, Golden Arrow Newcomers Award. She further extended her genres in her 20s, and performed in entertaining Torakku Yaro, Totsugeki Ichibanboshi (1978) through to more literary work, Ah! Nomugi Toge (1979). In 1979, she won the Best Supporting Actress Award of the Japan Academy for her role in Sono Go no Jingi naki Tatakai.
She also produced, wrote and starred in Mr. Mrs. Miss Lonely (1980), directed by Tatsumi Kumashiro.
In 1985, she was chosen to appear in Akira Kurosawa's Ran. Then in Kinji Fukasaku's House on Fire (1986), she won the Best Supporting Actress Award from both Japan Academy and Hochi Film Award, and further cultivated her talent under the expert director.
In 1996 for Yoichi Higashi's Village of Dreams, she played the mother who lovingly rears her twin boys, and won many awards, including Fumiko Yamaji Award, Kinema Jumpo Best Actress Award, and Hochi Film Best Actress Award.
For her starring role in Begging for Love in 1998, she doubled as the intensely passionate mother and the emotionally scarred daughter, she dominated the film awards for that year, with examples such as Japan Academy Best Actress Award, Hochi Film Best Actress Award, Kinema Jumpo Best Actress Award, and Mainichi Film Best Actress Award.
In 2001, she was awarded Kinuyo Tanaka Award at the 55th Mainichi Film Award for her achievements in her career.
Since then, she has performed in many high-profile works, such as Hisako Matsui's Ori Ume (2002), Kiyoshi Sasabe's Half a Confession (2004), Mitsuo Kurotsuchi's The Samurai I Loved (2005), Koki Mitani's The Wow-Choten Hotel (2006), Akihiko Shiota's Dororo (2007), and Yoshihiro Fukagawa's Dear My Love (2009). She also actively stars on stage and TV.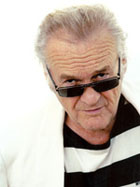 Jerzy Skolimowski
Director / Actor
profile
Born in Poland, Skolimowski is a film director, scriptwriter, painter and actor. A graduate of the prestigious Polish Film School in Ľódź, Skolimowski has directed more than 20 films in and outside of Poland.
He teamed up with Roman Polański, writing the script of Knife in the Water in 1962, then completed several semi-autobiographical features: Rysopis, Walkover, Barrier, and Hands Up. Moonlighting, starring Jeremy Irons, is critically and commercially his most successful film. His first US production, The Lightship, starring Robert Duvall, won Best Director Award at the Venice Film Festival. Two of his films won awards in Cannes Film Festival: Grand Prix du Jury for The Shout and Silver Palm for Moonlighting. He also won the Golden Bear in Berlin for Le Depart. His last film, Four Nights with Anna, won the Special Jury Prize at the Tokyo International Film Festival.
Skolimowski currently resides in Malibu, California and Warsaw, Poland.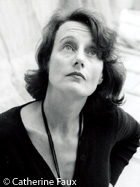 Caroline Champetier
Director of Photography
profile
Caroline Champetier belongs to the first generation of female Directors of Photography (DP) for feature films in the 80s. She graduated from IDHEC, now called FEMIS, the most prestigious school of cinema in France with an excellent result. She worked as a member of the crew of the great French DP, William Lubtchansky for 9 years. In 1985, she was contacted by Jean-Luc Godard who was "looking for someone who knows a bit but not much" and worked with him for 2 years, shooting Keep Your Right Up, Grandeur et décadence d'un petit commerce de cinéma, Puissance de la parole, the introduction to King Lear and History of Cinema. 10 years later, she again shot his films Hélas pour moi and Les enfants jouent à la Russie.
She has worked with many renowned French filmmakers such as Jacques Doillon, Philippe Garrel, Benoit Jacquot, Andre Techine, Jacques Rivette, and Barbet Schroeder, as well as young directors and foreign filmmakers including Nobuhiko Suwa and Naomi Kawase in Japan. She also taught at FEMIS and wrote a column in the "Cahier du Cinema" for a year.
She is currently the president of the French Cinematographers Association. She has just finished working on a film by Jacques Doillon and is currently preparing for a new film.
Yoo Ji Tae
Actor / Director
profile
Born in Seoul on April 13, 1976. Dreaming of becoming an actor since he was at high school, he went on to the School of Arts and Crafts, Dankook University. He made his debut as an actor in 1988 in Bye June (Bai Jun), then appeared in a string of films across genres, including Attack the Gas Station! (1999), Remember Me (2000), One Fine Spring Day (2001), Into the Mirror (2003) and Old Boy (2003), and left strong impressions. Taking a strong interest in production, he then went to Chung-Ang University, Graduate School of Advanced Imaging Science, Multimedia & Film. He has directed four short films to date. He also made his first appearance in a TV drama earlier this year. He is an actor and director who does not settle for one role but pursues his dream of operating in various capacities through interacting with many people.
Masamichi Matsumoto
Director, Cinémathèque
profile
He has been the program director of Athénée Français Cultural Center (a Cinémathèque run by a language school) since 1979, where he screens over 200 films from across the world every year under the theme "to re-evaluate classic films and to discover modern films". He has put together special programs featuring Daniel Schmid, Chris Marker, Straub-Huillet, and others. He also joined as the coordinator for Tokyo Summer Festival 1987 – American Cinema and Music, Film Festival for the bicentenary of the French Revolution (1989) and Kokumin Bunkasai Gunma in TAKASAKI Symposium - 21st century and the potential of film expressions (2001). Since 2000, he has started serving concurrently as the President of The Film School of Tokyo (joint representative), where he supports and nurtures independent filmmakers. In 2003, he assumed the position as chairman of Community Cinema Support Center, where he promotes the establishment of a system to secure screening locations with joint cooperation of the government and private. He was Associate Producer to Daniel Schmid's The Written Face (1994), author and editor for Geijutsu Keieigaku Koza (Eizo Hen). He took the managerial chair at the International Film Symposium at the 1992 and 1993 Tokyo International Film Festival.