2009.10.23[Event Information]
Green Carpet Club Charity Auction in October 24!!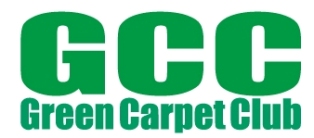 The theme of TIFF is "Ecology – Contribution to global environment." As a part of our social action programs, we are running a fund-raising campaign for the environment conservation activities at the festival venues. To extend the campaign, we will hold the charity auction, featuring movie props used in the films screened in 22nd TIFF and others, as well as TIFF original goods.
This auction will be held in cooperation with Rakuten, Inc.. The sales from the auction are to donate to Green Tokyo Fundraising Campaign、Japan-Malaysia Association "Kinoshita no Mori" project, the National Land Afforestation Promotion Organization and Lawson Green Fund, and National Federation of UNESCO Associations in Japan "Mirai Isan" project.
The charity auction event will take place in Roppongi Hills Arena on Saturday, October 24. We are looking forward to your joining the event.
Green Carpet Club and TIFF Charity Auction
Supported by Rakuten
Venue: Roppongi Hills Arena / TIFFpark
Time: 16:00 - 17:00(Registration starts at 15:00)
Free Admission. Bidding is limited to the participants aged 20 and over.
Part 1 [Introduction of Internet Charity Auction on WEB Rakuten Auction]
The auction goods will be introduced on the TV Asahi Vision next to Roppongi Hills.
You can also join the auction by your mobile.
Part 2 [Charity Auction Event]

Some guests will come to bring their goods for the auction. The guests include the president of jury Alejandro González Iñárritu (Film Director), a jury member Mieko Harada (Actress), Yoo Ji Tae (Actor, Director). Everyone can take part in the auction, and the participants are kindly requested to follow the auction rules.
Note: *The lineup of guests is subject to change.
*Bidding through the website is not available.

*The event may be canceled in heavy weather.
2009.10.18[Event Information]
Oct. 18th (Sun) – Roppongi Hills Arena / TIFFpark

Announcing Oct. 18th (Sun) Event Information for Roppongi Hills Arena / TIFFpark.
14:00 – 16:00 (Admission starts 13:00)
Kinoshita will present Kinoshita Carpentry Workshop
Free of admission
Workshop will admit first 200 groups of children in elementary school and younger with their parents.
Please note that the maximum admittance will be the first 200 groups of families (400 persons in total) and we will refuse the further admissions when the number of applicants exceed the total number of 400 persons.)
17:30 -18:30
TIFF CINEMA Jockey
"Yuji YAMAMOTO"
Free of admission
This is the presentation of the event, CINEMA Jockey, which enlivened the TIFFpark and TIFF movie cafe at the 21st TIFF last year. TIFF CINEMA Jockey performed by Yuji YAMAMOTO, who made his base as sports DJ with fusion of music and talk, currently plays a successive role as DJ for the motion picture score music.
2009.10.16[Event Information]
Green Carpet will return again as the Opening Event of the year!!
Announcement on Opening Event, the Green Carpet.
Date: October 17th, 2009 (Sat) 16:00 - 17:30 (tentative)
Venue: ROPPONGI KEYAKIZAKA DORI
Roppongi Hills Arena / TIFFpark
※ Free admission (Roppongi Hills Arena / TIFFpark area – Viewing by standing only.)
Please note that the Green Carpet walk through the ROPPONGI KEYAKIZAKA DORI will be postponed in case of rain.
The information will be notified through our official web site in case of the postponement.
※ We kindly as you to refrain from entering the Roppongi Hills Arena / TIFFpark grandstand without the invitation.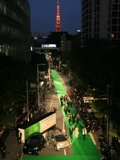 Which stars will you hope to see this year! ?
2009.09.16[Event Information]
22nd Tokyo International Film Festival offer many events during the period !
22nd Tokyo International Film Festival offer many events during the period !