2009.10.16
[Updates]
Previews of COLORUM, Japan, The Tree Lover and SOUL RED Yusaku Matsuda have newly arrived.
TIFF is pleased to announce that the previews for
COLORUM
and
Japan
,
The Tree Lover
have arrived to our web site.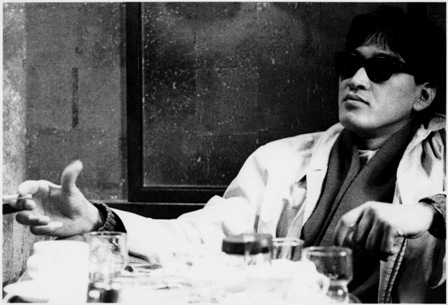 Also, we've switched preview of
SOUL RED Yusaku Matsuda
with its longer version.
Please check the previews by all means as a reference for choosing the film title of your choice at TIFF.
■Competition
ACACIA
The Dark House
Heaven Eternal, Earth Everlasting
Manila Skies
Optical Illusions
Southern District
Staten Island
Stories
The Trotsky
■Special Screenings
Oceans
AVATAR Special Presentation
The Girl with the Dragon Tattoo
REC2
SYNECDOCHE, NEW YORK
Yona Yona Penguin
MY RAINY DAYS
Chasing My Girl
Feel the Wind
Go Find a Psychic!
Drag Me To Hell
It's on me
E.YAZAWA ROCK
I Give My First Love to You
Sideways
PUSH
ZERO FOCUS
SOUL RED Yusaku Matsuda
10/15 UP
THE LAUGHING POLICEMAN
UP
■Winds of Asia - Middle East
Like You Know it All
A Brand New Life
Chengdu, I Love You
10/11 UP
Wheat
Kung Fu Cyborg : Metallic Attraction
Taipei 24H
Yang Yang
At the End of Daybreak
The Blue Mansion
Best of Times
COLORUM
10/15 UP
I Saw the Sun
10/11 UP
Jeonju Digital Project 2009: Visitors
Talentime + Yasmin's TVCM works
The Convert
Night and Fog
■Japanese Eyes
OUR BRIEF ETERNITY
Jungle-House Three-Farts / Sanpei Hayashiya
The Night of Whirlwind Restaurant
Palm of the Hand Stories
TOCHKA
If Blessed
LIVE TAPE
■WORLD CINEMA
A Single Man
The King of Escape
Japan
10/15 UP
■natural TIFF supported by TOYOTA
Bird without Borders - Black-Faced Spoonbill
The Mermaid and the Diver
Oil Rocks - City Above The Sea
The Tree Lover
10/11 UP