2009.10.15[TIFF Activities]
Use of Green Power

As an initiative launched since last year, the Tokyo International Film Festival, has been implementing environmental protection and social contribution activities through the film festival.
The use of Green Power is of one of its activities.
The range of Green Power use has been expanded even further this year and the electricity for the following venues will be powered solely by the Green Power.
・TOHO Cinemas Roppongi Hills (Screening Theater)
・Roppongi (Screening Room)
・Cinemart Roppongi Hills Arena (TIFFpark)
・Academy Hills 49 (Film Festival office as well as various seminar venues)
The total amount of power use is 77,000 kilowatt-hours.
To realize this project, we purchase the electrical power generated by the 3 types of natural energy sources, namely, the Wind Power, Solar Light and Biomass (Biological Resources).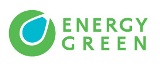 2009.05.19[TIFF Activities]
Celebrating the official inauguration of the Green Carpet Club at the Cannes International Film Festival !

The 22nd Tokyo International Film Festival (TIFF) and TIFFCOM 2009 have co-hosted a champagne party at the 62nd Cannes International Film Festival, which is currently underway. More than one thousand people involved in the international film industry and the media attended the event at Plage Majestic 62 (Majestic Beach) in Cannes.
The Green Carpet, made from recycled plastic bottles and initially used at the 21st TIFF, was rolled out at the party where TIFF Chairman Tom Yoda announced the official inauguration of the Green Carpet Club and the official sponsors for the 22nd TIFF, and also unveiled the new festival poster.                            
Chairman Yoda addressed the significance of taking global environment in considerations. More than 500 guests including Director Hirokazu Kore-eda, Dieter Kosslick (Director of the Berlin Film Festival), and Jérôme Paillard (Executive Director of the Marche du Film) personally came forward to express their sympathies and presented their best wishes for the success of the Green Carpet Club. Felicite Wouassi who won the Award for Best Actress at the 21st TIFF was also among the guests.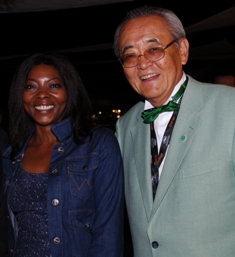 Ms.Wouassi (left)&TomYoda (right)  (C) 2009 TIFF
Green Carpet Club
The Official Poster Visual of the 22nd TIFF