2009.10.25
[Updates]
22nd Tokyo International Film Festival – Closing Ceremony
The 22nd Tokyo International Film Festival was held on Oct. 25th (Sun) at TOHO Cinemas Roppongi Hills, Screen 7.
Firstly, the announcement for the Best Picture Award of the Japanese Eyes section, was made by Ms. Yuko Sekiguchi of Japanese Eyes Jury.
Japanese Eyes section
Best Picture Award went to LIVE TAPE,. Director Tetsuaki Matsue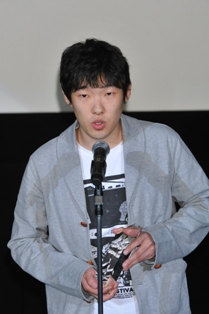 The announcement for Winds of Asia – Middle Eastern Film Award was made by Mr. Koshi Ueno of Winds of Asia – Middle East Jury.
Winds of Asia – Middle East section
Best Asian-Middle Eastern Film Award went to A Brand New Life, Director Ounie Lecomte
The announcement for TOYOTA Earth Grand Prix was made by Chairman Tom Yoda. The trophy was presented by the Toyota Motor Corporation, Executive Managing Director Norihiko Arai.
TOYOTA Earth Grand Prix
TOYOTA Earth Grand Prix, screened by natural TIFF section went to WOLF, Director Nicolas Vanier.
Finally the announcements for the Competition section
First of all, The announcement for The Audience Award of the Competition section which was chosen and announced at the Commendation Ceremony by the audience on Oct. 24th (Sat).
The Audience Award went to The Trotsky, Director Jacob Tierney
Award for Best Actor, went to Eastern Plays, Christo Christov
Award for Best Actress went to Eight Times Up, Julie Gayet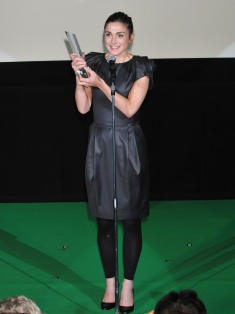 Award for Best Director went to Eastern Plays, Director Kamen Kalev
Special Jury Prize went to Rabia, Director Sebastián Cordero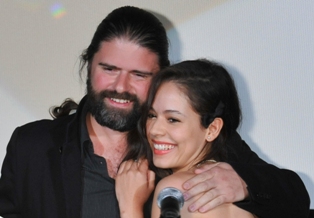 The respective Awards were presented and finally the presentation of the Tokyo Sakura Grand Prix.
The Tokyo Sakura Grand Prix went to Eastern Plays, Director Kamen Kalev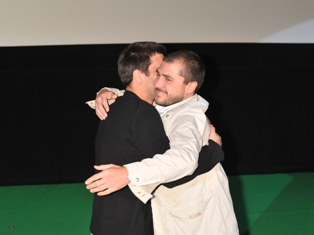 Following the speech on the over-all judgment by the President of Jury, Alejandro González Iñárritu, who thanked the Chairman Tom Yoda for the invitation, expressed his joy for being able to return to Tokyo International Film Festival where he received the Award nine years ago. He also mentioned that the Film Festival is a place that allows the people to watch various films from the world and said that he hoped that many films which entered the Tokyo International Film Festival would be able to find a distribution company here in Japan.
Finally, Chairman Tom Yoda expressed his appreciation for being able to close the Tokyo International Film Festival with great éclat. Since last year, Chairman has commenced the Green Carpet with a wish to send the message of protecting the beautiful earth, its environment and ecology through the film festival. TIFF would like to be considered as runner-up to Cannes International Film Festival, Venice International Film Festival and Berlin International Film Festival in terms of news value, but also would like to present the high quality film titles. He finished his speech with the hope of prospects of the 23rd TIFF which will be held next year...